princess diana wedding
PlaceofDis
Oct 12, 06:57 PM
im so tired about apple having partnerships with groups i dont like. to each his own but why does U2 have to keep pushing their own ipod, i thought the last one sucked. give me a band i actually like

except this isn't about a band. its about a charity.
---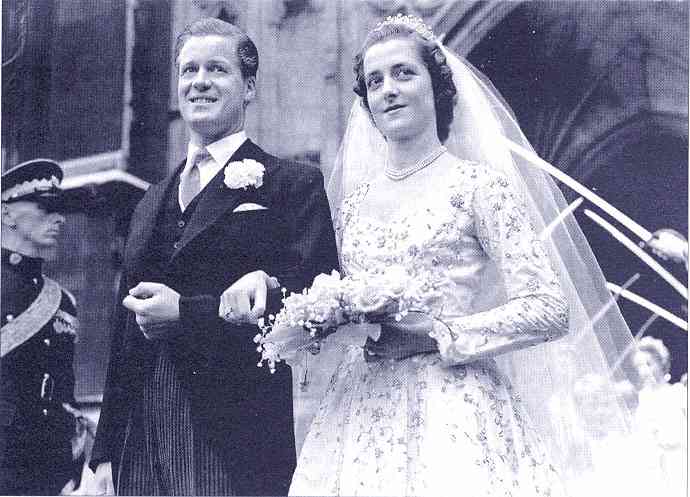 The late Princess Diana#39;s
i don't know, but i am not sure about this Intel thing yet!:mad:
---
princess diana wedding dress
MacRumors
Mar 23, 04:13 PM
http://www.macrumors.com/images/macrumorsthreadlogo.gif (http://www.macrumors.com/2011/03/23/u-s-senators-ask-apple-to-remove-dui-checkpoint-apps-from-app-store/)
http://images.macrumors.com/article/2011/03/23/171301-trapster.jpg
Princess Diana (Wedding)
Good to see the Magic Track Pad only option - I Loved my Magic Mouse a lot ... but I love my Magic Track Pad even more, it gives me all the same gestures that I'm used to from the MacBook - I am done with mice and will always go with the TrackPad option. For those that never used one: It does not compare the the good old windows TrackPads, it adds so much more usability since it is a true multitouch device.
---
PRINCESS DIANA - DIANA SPENCER
chrmjenkins
Apr 14, 02:55 PM
Well, it would surprise me. USB3.0 and Thunderbolt will come included in Intel''s Ivy Bridge. Apple would have to add more hardware and disable USB 3.0 to make it 2.0 only. Makes zero cents.

Who are you to comment on the potential profitability of said move?
---
Diana Spencer, Princess of
swindmill
Aug 31, 02:22 PM
I hope they update the macbooks, but my dad just ordered one for my mom yesterday, so it would be a bit unfortunate for her if she ended up with a brand new - old model.
---
princess diana wedding
Creative is only worth $500 million, how come Apple didn't just buy them?
---
princess diana wedding photos.
LandOfTech
Apr 25, 01:04 PM
Hilarious to all those people who jumped on the THUNDERBOLT bandwagon. No thunderbolt devices yet and they have the hideous old case design.

:rolleyes:

I didn't want to buy it because i had a feeling 2012 will be new design but i had to buy it because i needed a mac and couldn't wait another year!

and its not like the 2011 MBP's are the same old thing just with thunderbolt! It had a faster processer (with **** GPU in the 13" lol)
---
princess diana wedding tiara.
My prediction:

Definiantly:
Aperture 2.0 ($299)
MacBook Pro:
2 15" and 1 17" model with 2.16 and 2.33 GHz Merom
1 GB RAM standdard, up to 3 or 4 GB
100 and 120 GB HDD's, up to 160 GB
8x DVD+/-RW DL drives for all
X1600 Pro in low-end 15" and X1800 Pro/XT in hi-end 15" and 17"
FW800 on all models
Magnetic latch (no integrated keyboard)
Expresscard/54 slot on all models
$1899 - $2299 - $2499


The MBP would be great... but I really doubt all of those changes. Even with CPU, HDD, and RAM bumps only... I think the price points stay unchanged - Apple has a history of doing that. It would be nice if I'm wrong, though;)
---
Princess Diana#39;s Wedding Dress
I do know that USB 3.0 and Thunderbolt are really great, but it bothers me that Apple seems to be abandoning Firewire. I always thought of Firewire as an apple technology. I've read that there are now Firewire 1600 and 3200 technologies.

I do hope that Apple will adopt the new USB standard. I see USB as being much more useful for average users than Thunderbolt. I was really surprised years ago when I found that my new iPod was unable to use the Firewire cable that my first iPod used.
---
princess diana wedding.
Half Glass
Aug 28, 09:28 PM
Sorry to crash the party, but it would seem a little strange for Apple to upgrade the MacBook and/or MB Pro's until sometime after the 16th when their current college promotion ends. Promotion = clearing out old stock (of notebooks & iPods).

Keep your mom's credit card in her purse for a few more weeks.

This logic is flawed because just as they did with the MacPro, they will add the new laptops to the iPod promotion if they are released.

The ongoing promotion is no reason to delay such an upgrade. As others have stated, the promotion is an effort to clear inventory for the next model.

--HG
---
Princess Diana#39;s Wedding Dress
What has Apple done since the iPhone:

1. kill Xserve

2. Drop their dedicated three ACD CCFL LCD lineup that was top notch and replaced with one stripped down iMac LED LCD

3. Ditch "Resolution Independence" (it's been over 4 years, c'mon Apple!)

4. Increased focus on iDevices and iOS (yeah, it's banked them $55+ billion, great, invest a small portion back into the Prosumer market Apple pulled away from with a full display line and a re-vamp of Pro-sumer desktops and apps, they revamped a mobile device market they can do the same with the Prosumer market and make money)

5. Begin merging iOS with OS X Lion

5. Funnel less money into Pro-Apps (Final Cut X is meh)

6. Ditch ZFS+ development from Sun Microsystems to replace HFS+ before it was too late

7. Wreck .Mac w/ MobileMe to market Windows iDevices owners w/ little Windows OS integration (iDisk, iLife, and FUNCTIONAL Office syncing are lacking making MobileMe a rip-off for Windows users)

8. Replace reasonably priced PowerMac G4/5's w/ over priced/over powered Xeon Server based Mac Pro's and no serious revamp in over 8 years. PowerMac's cost anywhere from $1400+, were great for professional photographers/designers/professionals/small businesses, esp. paired w/ the late ACD CCFL line which worked perfectly with OS X.

9. Drop focus on OS X development - iOS Lion is schizophrenic w/ iOS features in OS X: Launchpad, 2D Spaces, Mission Control, lack of TRIM for 3rd party Sandforce SSD's, painful ergonomic implementation of multi-touch w/ the "Magic Trackpad," etc.

10. OpenGL is seriously lagging

11. iLife '11 in 32-bit?!

12. "Pro-sumer" App's such as Aperture "improvements" w/ "Share to Facebook." Keep that consumer shizz in iPhoto and focus on better professional tools Apple.

13. Produce more than one LED LCD and w/ longer than 2' Mini-DisplayPort/USB chords (had to buy Griffen cables to extend both of my 24" LED LCD's to my 2010 Mac Pro at ~$30 each)

15. iWork '11?

16. iOS err, OS X App Store?

17. USB 3.0?

18. Blu-Ray (need I say more)

19. Lack of "daisy chaining" display with Mini-DisplayPort. "ThunderBolt" ports can daisy chain but:



I think I covered enough :)

u mad bro?


Seriously though. Most of that is just you being angry at apple. It has nothing to do with the Mac Pro. At all. Not including a blu-ray drive is a FAR bigger nuisance to consumers than it is to professional users, yet you list it because, what? You're angry?


Apple has no reason to discontinue the Mac Pro.
---
princess diana wedding
caspersoong
Apr 15, 02:44 AM
This is most unfortunate. Now that TB is a reality, it would be far better if Intel just kills USB 3.0 completely as fast as possible. There is absolutely no advantage whatsoever in having USB survive past 2.0 at this point. With 3.0 barely entering the market, there is no value in letting it get a foothold. It is pathetically obsolete compared to TB.
What is with the comments about wanting USB 3.0 on Macs? What a huge waste of time and money - you should be wanting TB on more peripherals. Even if Intel is going to be dumb enough to keep USB 3.0 around, hopefully Apple will hold the line and refuse to put it in Macs. With Apple's resurgent strength in the computer market while everyone else is tanking, that would be enough incentive to get the peripheral makers to adopt TB.

I must say I completely agree. We should stop looking at the past and move on.
---
princess diana wedding cake.
Who votes this positive?

Anyone who believes in the rule of law.
---
princess diana wedding.
So, in summary...

Apple pays Creative a one time fee of $100M to licence their patents.

Creative joins the 'Made for iPod' program making accessories for their competitor, Apple, who gets money for 'Made for iPod'.

Creative still HAS to defend it's patent against other competitors - that's the nature of patents - or licence it to them. If they do, Apple takes some of that money too. In a round-a-bout way, Apple is getting money back from it's competitors. Nice.

Creative have a much better case because Apple settled.

Creative still owns a valid patent. If Apple had won, there would be no patent so anyone could copy the Creative/Apple style interface.

Apple continues on as if nothing has happened. No long court case delaying sales. No injunctions to halt imports.

Explain to me why people think Apple lost here?

Creative knew it was about to get reamed by Microsoft's Zune which it's players aren't compatible with. They knew to get out of the market. Instead of legitimising Microsoft's offering, they've tied up with Apple. It might bug us that Apple have legitimised a bogus patent but it's otherwise very, very smart.

Interesting, I did not know so many apple fans were lawyers and patent experts. Some call the patent bogus, some claim apple really didn't infringe but felt like being santa claus to creative and some even claim that the lawsuit would have cost apple 100 million (like it would have cost creative 0. Why not slug it out and see how much creative have in the coffers to pay their lawyers?). You guys would all make excellent attorneys!!!.

I'll summarize.

1. Apple infringed on the patent
2. Apple paid license for use of the patent
3. Go watch TV.. show over folks.

Apple could blow a hundred million in legal expenses. It's less of an instance of throwing in the towel, and more of an instance of, "You know, the way idiot judges/juries hand out settlements these days, let's just give them a paltry sum, let them think they've won, and still destroy them in the MP3 market."

Actually, creative won, regardless of whether apple destroys them in the market or not. Man, even Steven (jobs) is not as pissed as you all are. I think he's lying comfortable in his bed right now, probably watching the news. Chill out. Companies infringe on other companies patents all the time. Companies settle all the time. This is not an abnormal event.
---
princess diana wedding.
Who in their right mind would want a microsoft phone :eek: :eek:

90% or so of the rest of the world that uses windows. Why do you ask?
---
princess diana wedding photos.
Ship times on the Airport Extreme have been pushed back 1-3 weeks. Anyone else notice?

No. iSights are also quit delayed.
---
princess diana wedding dress
What were they thinking taking this away. Posting just in case someone is counting somewhere which I am certain they are not.
---
princess diana wedding
Does the general public think of a particular store when someone says Burger Store? I'm pretty sure people do not say "hey lets go to the Burger Store." The term Burger Store has no mindshare from what I know with the general public. No one uses it as a brand name.

you mean macdonalds?
---
And we FAIL to get ability to load 640x480 H.264 Baseline encoded video "...because it cannot be played on this 11month "old" iPod." What a crock! It's a load of bullocks I tell ya!

I take it that your conversion is over and the old iPod cannot play "Hi-Res H.264" and my asumptions prior in this thread where right :/

And as I already pointed out, that owners of "old" iPod 5G will have to reconvert movies and TV series and EVERYTHING they download from this day an, since all movies and tv episodes will be in 640x480 from now on.

Geez. Unlike M$ Apple has never been to much concerned with backwards compatibility, users without at least 10.3 Panther don't get much new fun these days. But like this....?
---
I guess I've got mind whip lash from the transition to Intel. It's still kinda hard to wrap the mind around these speed improvments. I'm still used to the very modest speed bumps from the PPC days.

How wonderfully refreshing it is to see these leaps in speed with each product update. I hope this pace keeps up. Some may disagree, but I think it's spectacular compared to what we used to get from Moto/Freescale/IBM.

I find myself thinking about what the Adobe CEO, Bruce Chizen, said to Steve when it was announced Apple was switching to Intel.

"What took you so long"!

edit: had to change my signature.
---
DwightSchrute
Sep 5, 12:47 PM
I hope they don't update the MB. Even though I know I'll be happy with the one I'm getting I would hate to get it and then have them update it less than a week later.
---
Wonder if the top of the line Core i7 Sandy Bridge iMac will be faster than many of the SP Mac Pro configurations.

It'll be faster than the quad core models for sure and is comparable to the 3.33Ghz 6-core model as shown in these benchmarks (http://www.anandtech.com/bench/Product/287?vs=142).
---
I've been a happy Cingular customer for a few years now. Even though I just bought a new Nokia phone I'll gladly snap up an iPhone if it has all the features I need.
---