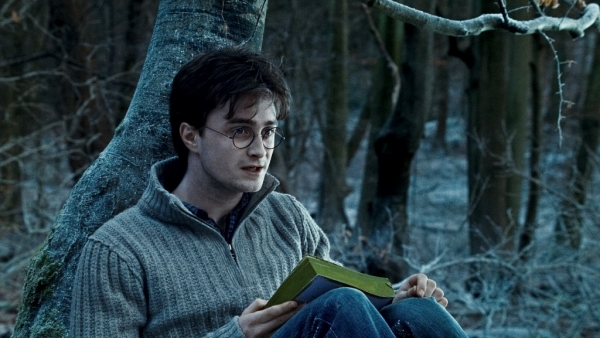 +deathly+hallows+part+1+
NebulaClash
Apr 25, 09:30 AM
Android is funded by target advertising? I didnt know that, can you provide a link that backs this up?

Android is given freely, so how does Google make money? The same way they make just about (95%+) ALL their money: from selling information to advertisers. So Android exists to get more people to use Google software, which then allows them to sell more ads and make money.
---
harry potter and the deathly
iBorg20181
Jul 23, 11:14 PM
If sales are strong they put off updates, if they are slack they roll out new stuff.

This time Intel jumped the gun so Apple may take longer to respond.

You missed my entire point - Apple can't put off updates just because "sales are strong." The "other guys" (Dell, HP, Sony, etc.) upgrade to new technology as soon as they can ramp up production, and Apple won't be, and can't be, "late to the dance" with technology that they all have simultaneous access to. Particularly CPU's. Graphics chips .... well, there they may fudge a bit, especially with 2 brands to select from, but not processor upgrades.

There's no way we'll wait until "November/December," unless Intel fails to deliver Merom, as predicted. If any laptops have Merom sooner, so will Apple.

:cool:

iBorg
---
Blu Ray Front cover. Harry
Bleubird2
Apr 25, 09:21 AM
Call me naive (or perhaps paranoid) but I've been assuming my location is being tracked since I bought my first smart phone years ago.

Yeah, I just assume if you're using a device that is connected to the internet in some way, you're being tracked in one way or another. We are constantly faced with privacy and technology issues. As someone else has already said, if you don't want to worry about privacy issues disconnect from the internet entirely http://www.theonion.com/video/google-opt-out-feature-lets-users-protect-privacy,14358/ (lol). If you want your location private, get away from smartphones entirely.
---
Harry Potter and the Deathly
I might be excited about this if the chips would run Adobe and Macromedia programs.
---
harry potter 7 part 1 cover.
throttlemeister
Mar 31, 12:39 AM
Yup. Ever since our government and our dollars allow larger companies to strong arm smaller businesses to manufacture their products cheaper overseas, thereby shutting down American plants and businesses, we shot ourselves in the collective foot.

Google Walmart and Rubbermaid. The growing trend in overseas production was kicked in high gear when Walmart threatened Rubbermaid that they would pull their product if they didn't shut down their American businesses to manufacture their products in cheaper bulk in China. Rubbermaid refused as they employed thousands of Americans, and not just in production plants but in marketing, etc. In 1994 Walmart pulled all Rubbermaid products from their shelves, Rubbermaid lost 60%+ of their business, almost went bankrupt, was bought by another company, shut down their plants, and acquiesced to Walmart. Walmart then went into the towns where Rubbermaid once employed so many and built Walmarts. Now ex-Rubbermaid employees who had pensions, 401k's and 100K+ salaries are forced to shell out cheap Chinese goods at minimum wage.

GREAT COUNTRY THE UNITD STATES OF AMERICA, INC

AND GET READY, now that the Supreme Court has ruled that politicians can receive UNLIMITED FUNDING from CORPORATIONS, we will see even more corporate Amerikkka placing their divested interests into Washington. More nuclear power plants and waste and BP oil spills? "You betcha! Drill, baby, drill" and keep those lobbyists working! :rolleyes:

FACT: the biggest cargo ship to date was built in China, it carries manufactured products to the US, and garbage disposed of FROM the US. The mid-20th Century, we were one of the biggest producers of quality goods in the world. Now, with a failed education system, 60%+ of our money going to our military to obtain natural resources and less money to become an educated and healthy global member, we are simply "meat with eyes", consuming everything that is marketed our way, spending our money through Goldman Sachs and producing almost NOTHING.
Yes, it's the government's fault, together with corporate America. Easy ain't it, blaming politicians and greedy CEO's? How about taking a long hard look at your own (aka The Consumer) behavior? Why do you think Wall-Mart is so big and little Mom & Pop stores are all but extinct? The Consumer does not want to pay for American/European/Western made products, they want cheap, cheap, cheap. The Consumer does not care about quality, they want the cheapest possible product, and then bitch and whine when it fails. You, The Consumer, is what made corporations go to Asia and other cheap labor countries, because you, The Consumer, refused to pay for the 100k+ salaries, 401K and pensions of working Americans. You can't have the cake and eat it too. If The Consumer wanted quality products that are Made in the USA, they would have bought them and it would be a selling point for the companies making them.

Stop blaming politicians and corporations for the results of your own buying behavior. Take some responsibility for your own actions for a change.

Anyway, I can't wait for Lion. I am sure it has features I will not use, and I am just as sure it has features I really love. And if I don't like it, I can always go back to SL, or even completely move away from Apple. It is not like Apple is the be all, end all and I am forced to use their product. There is plenty of alternatives out there.
---
harry potter and the deathly
redsoxunixgeek
Dec 31, 08:51 PM
I use Sophos. And it is awesome, easy to use, and would recommend it to everyone, including their pure message mail sanitizing program. Best on the Market, especially when used with a Barracuda Firewall.

Now My VPN policy for ALL users, is when they sign on to the VPN they have a host check that verifies

1. Anti Virus Software is installed

2. The Machine signing in has been scanned for viruses within the last 3 days prior to sign in.

3. The AV software is updated with the latest updates.

If all 3 pass, (plus their RSA Key and their Digital Certificate) then they can sign in,

If not, they go to download it.

This is just common sense in my opinion, and good practice for those of us that are short staffed and need to protect our network resources.
---
Harry Potter And The Deathly
Now all this is based on the assumption that your motivation is to have your company make billions and billions of dollars. Maybe Steve Jobs motivation is just to make the best darn tech gadgets in the world.

Boy, you are sniffing a serious amount of glue.:rolleyes: His motivation is to make brainwashed fanboys BELIEVE Apple is making the best darn tech gadgets in the world, such that Apple can make the most darn profits and he can get the biggest darn bonus. And with THAT, he is a genious.

Tony
---
Harry Potter and the Deathly
Right now there is a big price difference between the MB and MBP line but not a whole lot of difference in performance. Putting the Core 2 in the MBP would help differentiate it from the MB. That doesn't mean the MB won't get a speed bump (the Core Duo goes up to 2.33GHz), but Apple might delay putting Merom in the MB to differentiate the lines. I'd pounce on a Merom MB, but I don't think it's going to happen in conjunction with the Merom MBP.

Wasn't there a decent price difference between the PB 12" and the 15" but had the same processor? I have no idea. I'm really just asking because i'm curious.

That and i'm at like 478 posts from when I last checked...

EDIT: Scratch that 574 posts... Represent!!! i'm now a 6502 what ever that means! and my picture is up sweet...
---
THE DEATHLY HALLOWS PART 1
beatles

That explains London, in spades.


-hh
---
Harry Potter and the Deathly
We can all hope! ;)

Cheers
Yeah, that's probably what it will turn out to be: hope, rather than reality. But when an iMac comes out with any Core 2 Duo processor and Leopard pre-loaded, I'm buying. An updated graphics card is higly welcome, as is more standard RAM, but the processor and OS are most important to me. Too bad Leopard is still quite some time off...

Does anyone know, if a new OS comes out soon after the release of a new computer model/revision, how long that 'soon' may be for Apple to offer a free upgrade to that new OS to all buyers of that particular computer? (Is that still understandable English? Worse, is it still English?)
---
Harry Potter fever is heating
Max on Macs
Jul 30, 01:57 AM
Given that I have 13 months on my contract remaining, I'd say the chances of Apple releasing a cell phone next month are incredibly hot. I wonder what the early cancellation fee is.... Hmmm.
---
harry potter and the deathly
Wow, I'm glad I bought mine when I did. Try to find a Mac reseller store near you and not an Apple Store. I bought mine for $99, no tax in Oregon at The Portland Mac Store (http://www.themacstore.com/locations/portland).
---
Harry Potter and the Deathly
Dr.Gargoyle
Sep 11, 02:42 AM
Has anyone ever considered that the media mac would not be a hardware upgrade to the mini but a software one via itunes 7
or is it just me?
I think you need both. I can't imagine that Apple want us to get a DVR on top of a Media Mac, so a Mediad Mac should have a built in TV-tuner. I wouldn't be surprised if this gadget also double as an Airport Extreme.
---
harry potter and the deathly
JRM PowerPod
Aug 5, 09:49 AM
Whats the normal run of events?

3 split up segments and then one more thing

Here is what i reckon

1) Intel transition
blah blah blah, it has been quick, painless developers, developers developers. Everyone has been receptive except $#%#@@! Adobe
Intel keep giving us the chips
today we update MBP and iMac to core 2 duo

2)Talking about tranistion there are 2 products which haven't yet been transistioned
PowerMac > Mac Pro
Xserve > Xserve? Mac Serve?

Mac Pro has 3 configs
Best - Dual Xeon, 1GB 500GB 256X1800 $3299
Better - Core 2 Duo 2.93ghz 1GB 500gb 256mb X1600 $2499
Good - Core 2 Duo 2.6 1GB 250gb 256mb X1600 $1999

Xserves - All Xeons, dah

3) Leopard talk

4) One more thing
Candidates: iPhone, iPod, New Screens (may be intro'd with Mac Pro's) what ever else there could be
---
deathly hallows part 1 blu
TheRealTVGuy
Apr 5, 02:22 PM
If this forum would allow me to rate this story, I'd rank the outcome as Positive!

Here's one for those of us who to choose to play by the rules!!

...and I absolutely LOVE my iPhone, btw...
---
I almost bought a Blu-Ray
toddybody
Mar 31, 08:55 AM
I'm so glad I hung onto my 2010 MBP.


Hey Dude, how does your 2010 MBP benefit you over the 2011 refresh...its not like they axed important HW and made things more of an iOS experience. Just curious. :D
---
harry-potter-deathly-hallows-
Scary, and seems to be US only.

Thank god its us only!! lol
---
harry potter and the deathly
CaryMacGuy
May 7, 01:19 PM
It would make sense for this to be free. Google syncs with Gmail, calendar, etc for free. I think Microsoft is creating an companion internet service for WiMo. If Apple made MobileMe free, it would make its adoption explode. If MobileMe was free, I could see myself getting a me.com email address.
---
1-7: Part 1 Giftset. Harry
Thunderhawks
Mar 29, 03:46 PM
You rang? :p

No, it was the echo:-)
---
don.keishlong
Apr 5, 03:46 PM
Well Cydia is like being a virgin then having sex with a whore then getting STDs that constantly slow down your OS. It might be good in the short term, but you'll have to work hard to keep the swelling down with various lotions and creams. But unlike STDs, you can revert to a clean version of the OS anytime you want. :P

And apple has nothing to do with iOS slow downs? What happens when you run iOS 4 on your iphone 3g? Cydia isnt the only culprit of that (if it is at all). Plus the benefits are long term. See my previous post about examples of what you can do with your phone if its jailbroken.

Plus i would venture that most people would rather have sex throughout their lives and deal with the risk of an occasional STD than to be a lifelong virgin. Take a look at the human race for evidence.
---
The promo has nothing to do with new launches...they are completely independent and serve a public that is not interested nor in need of a cutting-edge notebook. The combo MB x iPod is wonderful for most, and it will be attractive even if the Merom notes are in the market.


Right and they will be updated when there ready. The updated Books will not be a qualifying Mac for the Free iPod.
---
Amazing Iceman
Apr 25, 10:08 AM
Hilarious that the email sender said a DROID won't track him...hahahah so funny... as if a "GOOGLE" phone doesn't track their Android user's every move... This isn't really a iPhone matter, its a matter of all smartphones, with maybe a little exception for blackberry's. It's really nothing new... Google even has a stored database for random screen-caps it takes on all its Android users at any time.

Android, WinMo, Symbian, WebOS, etc. openness makes them the most vulnerable, easiest targets of all.
The iPhone is more secure in this sense, as it's locked. Not impossible to break, but at least difficult.

We would need to go back to the days of the old flip-phone with no application capabilities: no symbian, no java, nothing!
---
Wirelessly posted (Mozilla/5.0 (iPhone; U; CPU iPhone OS 4_3_2 like Mac OS X; en-us) AppleWebKit/533.17.9 (KHTML, like Gecko) Mobile/8H7)

As I said a while ago, the next gen of MBP's will have a really good screen as a main selling point.

No one listens!
---
...
Apple could change the way phones are made as well, but only if they rethink the device from the ground up. Most phones have too many features that it takes too long to figure out how to use, don't have enough battery life, and are too painful to get hooked up to your computer so you can transfer photos and songs back and forth. Apple has the synchronization stuff down. If you can sync it like an iPod - and charge it in the process, its already leaps above most phones out there. But they cannot miss the interface.

If they want a camera on it (optional in my opinion) they have to make it dirt simple to use (scroll wheel to zoom, middle button to snap) and to get the photos taken on it into iPhoto. Otherwise, skip it altogether. And please don't make me fumble around to find the right button to hit to answer a call. Open it to answer the call, close it to hang up. And if you aren't going to put the number buttons in a tranditional layout - don't put them on there at all. I don't have the time or energy to learn some idiotic circular arrangement. I'd rather you put the numbers up on a touch screen and let me smudge up my phone than deal with a non-standard button arrangement. It also has to be hearty - I don't have time for a phone that stops working if I drop it 3 feet onto a carpeted floor.
...


I couldn't agree more. I still think a cell phone should be, first and foremost, a decent telephone! If it stops working after I drop it on carpet, or the person at the other end sounds like they are taking through a "tin can", or if the reception "goes down more frequently than a five dollar hooker" and it drops calls, I don't really give a rat's ass about a built in camera, video, music player, fancy ringers, or any of the other "bells and whistles" that seem to be a marketing priority these days. Then there's the whole battery life issue. I don't want to caught off guard with a dead phone late one night because I happened to be in the mood for music that day and used the phone as a music player all day. Give me a good telephone, and decent features that enhance that function (BT hands free, sync, etc.) first. Then worry about the other gimmicks.
---