i love you baby forever. i
MrNomNoms
Mar 31, 04:13 AM
I really hope they deploy some form of full screen iTunes in this build. Would be nice to see.

Given how iTunes straddles Windows and Mac OS X I wonder what they will be doing given that a fair chunk that iTunes relies on will have to be portable to Windows. From what I understand AV Foundation has pretty much replaced the parts that QTKit doesn't provide which leaves me wondering whether they'll throw in the towel in the case of iTunes/QuickTime in favour of moving to AV Foundation for the long run.

I lol'd. No matter what people will complain. When Snow Leopard was released people wanted more UI changes and more features. Now when Lion is released all people want is under the hood improvements. SMH

People are never satisfied or they confuse the terms; when people want more 'under the hood' changes and you ask what they mean by that they'll say something that seems to contradict that very idea. For example, they'll demand a Finder feature but wouldn't that feature be classified as 'visible' rather than 'under the hood'? Oh well, I read through the comments and my emotions go from excitement to rage then to indifference - the clueless commenters will remain clueless and me getting into a tizzy isn't really going to change anything in the long run so instead I sit back, chill out and listen to some music.

Always been confused as to why the menu bar across the top is slightly transparent but window title bars are grey. Doesn't really match, but I guess I'm just knit-picking...

Then don't have a transparent menu then (I have it disabled) - I've always seen the whole idea of a transparent menu as something that is pointless and could never quite get my head around as to why it was enabled by default in the first place.

Given that Apple sold over 4 million Macs last quarter, that must equate to around $7 billion in revenue. Macs still make up around a quarter of Apples revenue, so while iPhones might be where the most money is coming in, Apple can't ignore $7 billion per quarter...

Of course but people keep ignoring that this 'focus' on smart phones isn't something driven by Apple but something that is driven by the media; Microsoft is getting a heap of focus on its Windows Phone 7 but the lack of talk regarding Windows 8 suddenly means that Microsoft has given up on the desktop? RIM has released the PlayBook - with all the marketing buzz around the PlayBook does it suddenly mean that they've stopped caring about the BlackBerry?

Apple has always been focusing on Mac OS X - the problem is that the lack of communication via some sort of regular videos or blogs in the case of Microsoft does with Channel 9/MSDN has led people to fill in this void with idiotic speculation by claiming that Apple has given up on the desktop. As far as I am aware there has been only one time when Mac OS X shipment was delayed with the rest being released ontime.

As for people whining about their applications and Mac OS X 10.6 - I read through Macsurfer and it is amazing the number of idiots who complain about problems but never actually spend the time to find out that Adobe has articles explaining for example that in the case of Mac OS X 10.6 you no longer use the PDF printer but instead create PDF's through the drop down menu found in the printer dialogue or that the issue relating to fonts in 10.6.7 has nothing to do with 10.6.7 and everything to do with having to clear ones font cache then rebooting. All these problems that people point to as Apple neglecting is ignorance.

Oh and spacemanspifff, please, use Google, the solution has already been provided - talking about ancient problems hardly bolsters your case. Yes, a solution posted 12 or so hours ago is ancient - keep up with the play.

You (and others) are aware that "Developer Previews", when available, have always predated the Beta releases? It's not even a beta.

Apple says they will release Lion in summer, only Dev Previews have appeared so far, and suddenly people think it plausible for Apple to release a GM build in March?

And btw, I'm really disappointed in the reporting of the ludicrous "GM" rumour as it's pretty obviously wrong - usually MacRumors curates their news better than this.

The summer in the US is from June to September so it can be released anywhere from June through to September. I'd say that at the earliest we'll see a GM build (or at least very much a build very-very-very close to GM) appear at June (WWDC will probably be the place where it will be shown off in all its glory) with the shipping probably August thus leaving a month to manufacture and distribute internationally plus any extra training required for staff (although staff training is probably happening right now).
---
Pink Color Love, You Touch My
My god thats an expensive computer. It seems like they went all out to try and make the most expensive computer possible. You HAVE to buy a quad Xeon desktop? Why? Some people need a tower for its PCI slots but dont want or need a quad Xeon setup. Cant they release a model that uses a regular processor like a Pentium 4 or whatever and price it for like $1000 cheaper? I guess Apple will continue to leave us middle-end users out in the cold. Mac Minis suck, iMacs dont meet the needs of a lot of people thanks to no PCI slots, Mac Pros only come with a quad Xeon(!?) and well set you back more than a used Honda Accord. Apple went WAY overboard with this thing without offering anything to fill in the gap between iMac and Mac Pro. Freakin hell.
---
love you baby girl. i love you
What I'm more curious about is: will Amazon offer the Import/Export service:

http://aws.amazon.com/importexport/

for these accounts? I suspect an awful lot of us stuck behind cable modems with craptastical upload speeds would appreciate that...
---
I Love You Coffee Mugs.
mingisback
Aug 11, 09:08 AM
This is good news for future Macbook owners. I'm interested in when the iMac will get Conroe. A friend of mine is switching from Windows and wants the iMac but is waiting for Conroe in the iMac. I only hope they go with the desktop processor in the iMac and not Merom since he's not interested in the mobile processor in his desktop.



Well, hopefully the iMac will be updated sooner than the portables. Conroe is out and available in quantities now where as Merom won't be as available in quantities until the end of this month.

I'm pretty sure Conroe has no performance gains over Merom. Why is your friend opposed to Merom in a desktop? Merom is supposed to run cooler correct?
---
Honey I Love You 6ml02oz
Is a slim, slot loading, Blu-Ray drive even manufactured? I've seen a few tray loading externals and a tray loading internal, but not a slot loading Blu-Ray drive of any type.

No idea. Anandtech mentioned one on display at the CES 2006 which was back in January. I believe the timeframe for launch mentioned for release was 3Q06, which is now-ish.

The unit said 'Blu-Ray Disc, DVD Multi-Recorder', so I've no idea whether this means BD-ROM + DVD[+-][R/RW] or BD writable too. I'd guess at the latter as being more likely.

I still don't see it as likely to happen, except perhaps as a BTO option.
---
Say "I Love You" and Other
The company that really deserves criticism is intuit. They recently released quicken 2007 and it was not UB. They were releasing a new product and they chose to ignore intel Mac users. Makes you wonder if they are going to stay in the mac market at all. Maybe in the future they will just recommend running parallel and windows, to use quicken on an intel mac.
Users are already moving away from the Mac versions. When Intuit announced they were here to stay in 2003 there was a lot of criticism about how they left Mac users stranded for six years. Look who is abandoning who now. If they were to close up Mac development, few would care. I'm betting they will be just one of many companies to do it too.
---
I Love You Comments, Graphics,
itcheroni
Apr 16, 12:03 PM
Flat taxes are always very regressive, basically the reason why this is a bad idea, is that the people it effects are mostly the ones who can't afford it. and the rich will just sit on their money and not spend a lot and not benefit the economy.

And for the poorer people it would create more reliance on social security and medicare, because now what little money they used to have to save has been taken in the massive tax hike they would just get.

I'm not saying that we don't need reform of our tax system, but a flat tax isn't the way to do it.

How do you feel about inflation? To me, inflation is the most regressive tax.

There is also the incorrect notion that "spending" is what drives an economy, that if a rich person doesn't "spend" their money then he or she is not benefiting the economy. What our economy currently needs is less spending and more saving. Savings and investments create jobs, not consumption.
---
Black And White I Love You
iJohnHenry
Apr 18, 07:03 PM
It's kind of a prerequisite for a collapse that 99% of the population is unprepared.

Shuuuush, don't make a wave, unless you want to be swallowing pee.
---
I LOVE YOU PICTURES TO COLOR
NebulaClash
Mar 28, 10:30 AM
+1

Seems like this timeline will screw up upgrades for iPhone 6 for people who buy iPhone 5. Unless, of course, they move all iPhone releases to the fall.

An idea I've been suggesting for some time. A fall release cycle makes more sense in that it plays to the big Christmas quarter.
---
I Love You Nanny. don#39;t you
There will be a free version of mobileme, if only to save people having to register for a free AIM account to video conference on the new iPhoneHD.

You know, this makes a ton of sense.
---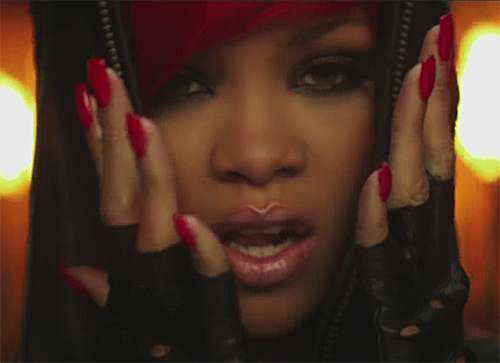 rihanna i love the way you lie
While I agree the 2.33GHz upgrades are too expensive on the iMac, I expect the 2.33GHz will be the standard part in both the 15" and 17" top MBP models - no doubt on the 17". Who knows, Apple's cost per 2.33 may even drop every 30 days or so in their contract with Intel.

I dunno... the 2.33GHz Yonah's been available for some time but Apple's never offered it.

Of course, it could be deliberate so that they can offer it with the introduction of Merom, thus making the speedbump greater than that attributable to Merom's enhancements...

I'd always assumed it was because Intel wanted such a large premium on the part for something that's a shade over 9% faster in clock-speed and maybe 5-6% faster in real world terms...

What is even more ridiculous is if we look at the OEM cpu-price-per-1,000 units (which isn't what Apple pays, they'll get the much better tier-1 full-platform price), where the difference between the 2.0 and the ~16% faster 2.33 chip is more than the 2.0 chip itself costs!

(T7200, 2.0GHz $294 vs T7600, 2.33GHz $637, with T7400, 2.13GHz, 4MB L2 $423 for those interested).
---
I love color wheels.
Dr.Gargoyle
Sep 11, 06:18 AM
Do you usually carry 42" screens with you? No? That's what I thought....
It is excellent that you can play movies it on an iPod, but I hardly think that is enough to launch "screenplay". Most people want to see a movie on a large screen, not a computer or an iPod. Hence Apple need to release a Media Mac filling this gap. It could be as simple as a Mac Mini with a BTO Tv-tuner and a beefed up Frontrow.
---
Music1st: Lil Mo #39;PS I Love
bloodycape
Nov 22, 10:53 PM
You took the words right out of my mouth.

I remember when Napster and Rio laughed at the iPod and iTunes, and 5 years later.:rolleyes:

The ipod almost just caught up to rio in terms of audio.
---
A fun way to say quot;I love youquot;
It exists. There's no reason for it to exist. You can't disable it. And there are HUGE privacy implications should the file be accessed without your permission - by thieves, stalkers (or worse), advertisers, police, etc. - none of whom can access your cell company's location records, except authorities, and even then only by subpoena. Which means a judge has to agree that there's a good reason for them to need it.

Why is the file even there in the first place?

How can you say there is no reason for it to exist? Did you design iOS? Were you part of the team who designed CoreLocation? Of course it has a reason to exist. It exists as a cache of cell tower information to provide rough location info with minimal battery usage. See here for more details: http://forums.macrumors.com/showpost.php?p=12432603&postcount=16


Right, and boy is there misinformation being spread right in this thread. Apple is NOT collecting this data, your iPhone is. It goes NOWHERE.

As I said, it isn't even doing that for me as I deleted that file on my Mac. Hey, instead of running around with your hair on fire, just delete that file. Wow, that's easy!

Naah, better to pretend this is one big conspiracy from Apple and spread misinformation. Hey, I know, let me contradict Steve's explicit statements. I sure know who I trust more: anonymous snipers on the Internet over Steve Jobs.

I have no issue with this file but deleting the file from your Mac won't really solve anything. The file still exists on the iPhone, and even if you jailbroke it and found a way to delete it off the phone, the phone would just generate a fresh consolidated.db file soon after. Then, when you sync the iPhone with your Mac it gets copied back across again.


Nothing to see here...just the unabashed evilness of Apple shining through. I'm sure Apple will 'flash the wad' to the right people and make this issue go away...sad :( We are nothing more than chattel to Apple Consumer Electronics, where we are tracked and monitored like open range livestock. This is how they view us, as THEIR herd to do with as they please.

Welcome to the future guys. :mad:

Usual Tea Party troll response from Full of Win
---
I Love You Mommy Coloring
Don't apply the phone dynamic to Tablets. Android is not likely to take a lead in tablet market share for a long time if forever.

It really doesn't matter what the percentages are. At some point, the growth rate for tablets will start to slow down. By then, if you aren't already working on the next big thing, you're in trouble.

The point is that Apple is likely to be working to be working on that product already. The question is whether companies like Moto, Samsung, and HP are.
---
love you momma. i love you
extraextra
Jul 21, 03:02 PM
Now all the MBP's need are new enclosures, and I'm sold!


MB's aren't going to get Merom so soon because they've only been out for a little while (as opposed to the MBP's) and I think there needs to be a bigger differentiation between the MB's and MBP's.
---
I Love You So Much (It Hurts)
SandynJosh
Apr 7, 03:51 PM
I'd rather have Apple ( or ANY company for that matter ) compete rather than having it throttle its competition.

Do you really want Apple to have no competition? Oh, I wouldn't be surprised if this starts affecting a lot of Apple's competitors, for a prolonged period of time - various countries would start to look at Apple regarding its competition laws.

Apple didn't buy up the production to throttle the competition. They had the balls to bet on the iPad being a run-away winner. Think about it. Months into marketing a brand new product category, Apple acted to secure future capacity at levels no one else anticipated. Had Apple been wrong, it would have hurt them terribly. As it is now, Apple is barely meeting sales demand levels.

Apple's competitors want a piece of the market but don't have the confidence in their product to put their money down in advance. RIM had their chance to buy production ahead, they didn't.
---
I LOVE YOU BABY FOREVER QUOTES
Porscheboy16
Aug 4, 08:14 AM
I do not believe that Apple should wait to announce their new 64 bit systems. They should (and could) give promos of complete overhauls of their entire Mac lineup. (Final propaganda for iMac Ultra)

I think that Apple should concentrate on getting lots of switchers. Apple probably care about us old "maccies", because, of course, it is very rare for a mac user to change to using the Operating System That Must Not Be Named.

I therefore think Apple promoing iMacs, Macbooks, MBPs, MPs, MMs, etc. would be in their best interest, as potential switchers would know that Apple intends to bring out cool machines as soon as they can, if not immediately. Sure, it would impact on initial sales, as no-one would buy any of their computers between then and the shipping date, however, Apple would catch many fence-sitters who would otherwise bite the bullet and buy a much cheaper (and much more pathetic) PC after Steve's Keynote.

Wining Switchers should be Apple's goal now.

You're defining my current state:D
---
A nude lip color I love is MAC
Rocketman
Nov 26, 05:49 PM
Just look at the specs:

1GHz Transmeta Crusoe
30GB hard drive (shock-mounted)
512MB DDR RAM
Dimensions: 4.9" x 3.4" x 0.9"
Weight: 14 ounces
800 x 480 W-VGA 5" transflective display (indoor/outdoor readable)
3D accelerated graphics with 8MB of video RAM
QWERTY thumb keyboard with mouse buttons and TrackStik
802.11b wireless
Bluetooth wireless
4-pin FireWire (1394)
USB 2.0
3.5mm stereo headphone jack
Microphone
Speaker
Digital pen
Removable lithium polymer battery
Battery life up to three hours, depending on usage
OQO docking cable includes:
3D accelerated 1280 x 1024 VGA video output
Additional USB
Additional FireWire (1394)
Ethernet
DC power
Audio out


My reply about the video iPod.

0.7 GB processor
16 GB flash (doubles as deep video memory) (exceeds your spec)
60 GB HD (exceeds your spec)
Dimensions unknown. Allscreen however
Weight 4 oz (exceeds your spec)
Onscreen keyboard ala crackberry
802.11a/b/g/n wireless, receive dominant
Bluetooth wireless (battery penalty)
Dock has ethernet gigabit, firewire, USB, audio I/O, power, ...
Microphone
Video/still camera/isight
Bluetooth audio out
Bluetooth speaker/headphones
no digital pen
HDMI/DVI/VGA video (with dongles) from dock
Integral battery

This is the device as shown in the guides
http://guides.macrumors.com/Image:videoipodflickr.jpg

Rocketman
---
Yup, I didn't read the whole thing like most everyone :P. Yes its true that Apple is targeting Mac App Store as the preferred method, but according to the article they will also be distributing retail versions of Lion on Disc since some people are running an older version of OSX, and to those who don't have a high speed internet connection..

Conclusion, everyones happy, if you prefer discs, you can buy one, if you prefer digital download then you can download it..
---
I'm waiting after the new year with the release of OS X 10.5 and then possibly getting a MBP. When is the Pairs show? I keep reading September but what are the exact dates? Thanks.
---
couldn't Samsung simply get back at Apple by NOT making Apple's stuff? I mean, come on.

They would stand to lose a lot of money if they decided overnight that they are not going to deal with Apple anymore.
---
just received an email detailing that BLT has an updated eta for 12/20

Me, too.
---
A is jump
Nov 26, 10:44 PM
This will make the perfect addition to my Space age Bachlor pad! dim lights, play slow music... ha ha.
what a laugh! I do like the idea. But I cant see myself buying one, unless I have a bunch of money to waste on something that wouldnt be especially productive for me.
---