paisajes naturales de colombia
fivetoadsloth
Apr 10, 07:25 PM
Mathematica 8. As far as I am concerned the most powerful math software available. People don't shell out thousands of dollars for a product that can't do basic math.

288.
---
paisajes naturales hermosos.
CmdrLaForge
May 8, 12:19 AM
I have a familiy MobileMe account and would of course be happy if its free. I hope not at the cost of iAds!
---
paisajes naturales gratis.
I'd be so pissed/happy if it were to become free... 1 year of .Mac and 2 years of MobileMe.

Pissed, I spent $99 for 3 years

Happy, more people will have access to MobileMe's benefits.

I do not understand this flawed logic. Making it free does not impact the service's values for the last three years. If you did not think it was worth the price you paid, you should not have renewed it.

I say this has someone who has paid for dotmac/mobileme since it stopped being iTools. Unlike you, my average yearly cost was 30 dollars because I bought them off of eBay.
---
paisajes naturales de chile.
I do the ordering for Macs for my company, i ordered a 17" MBP for our new art director early sept and it arrived about a less than a week later. I ordered a new 15" MBP yesterday and the shipping date was Sept 20.

However, i just read this forum and cancelled the order thinking perhaps i rather not take the risk and wait for the new macbooks, hopefully they do come out on the 19th or 25th.
---
wallpaper x coleccin paisajes
jamesryanbell
Mar 28, 11:56 AM
Good. If I've got the latest stuff, I don't want that to be second rate that quickly. Give me till 2012 at least. (joking)
---
paisajes naturales para
gnasher729
Aug 7, 02:54 PM
First of all...it seems to me they should have offered a single dual core processor model...like a single 2.6Ghz model for something like $1599. Second why do you only save $300 when you opt for the 2Ghz model but the 3Ghz model costs $800 more???

The 2.66 GHz machine is a bargain. If you pick a different model, Apple will make a bit more money.
---
paisajes naturales para
If Apple get it right it will be the fashion phone of choice.

What will be really great is that, in addition to the above, something that is the critical factor as it was with iPod, it will also sync beautifully with Apple contacts, calendars, etc., driving more people to purchase Apple computers, even though I do expect that they will also bundle a nice piece of Windows software (a must).

Apples are already climbing in sales and many of my Windows-using friends are considering Macs for the first time now, not because of all the stuff endlessly debated here, but rather because the iMac and MacBooks are so bitchin'.

Steve Jobs is indeed finally capitalizing on "taste", an obcession of his from the early days. He was right when he said in the 80s that "the problem with Microsoft is that they have no taste. I mean that in a big sense." Now his company is poised to take a large portion of Microsoft's sales by exploiting that vulnerability.

People aren't realizing that OS X is better. They are falling in love with the new stylish Macs, obscure objects of desire. The fact that they are getting better and better, and that they are making a line of easily interoperable products (much more of this to come in the coming 12 months - media center, phone, and maybe even a UPMC) that just make life easier is just a plus that will help to sustain the brand.

Sharp. LOL.
---
paisajes naturales. paisajes
TangoCharlie
Jul 23, 01:53 PM
Niice. I would assume that they forgo using the 2.0 GHz chip though. Right now, their lineup is pretty solid using two different speeds. Unless the modify the structure of the lineup (as in lower prices), I think it would make sense.
I aggree that Apple will only use two speeds in the upgraded MBP... but it'll be the slower two speeds. Even tho' Merom is supposed to be more energy efficent than Yonah, Apple will opt for the "cooller" lower speed cpus in the MBP. Similarly, when the "cut-down" Meroms come out (slower and smaller L2 cache), they'll be the CPUs used in the MacBook and Mac mini.

As an aside, TFA states that Merom will be used in the MBP.... which is true, but Apple are also going to use it in an updated iMac too :-)
---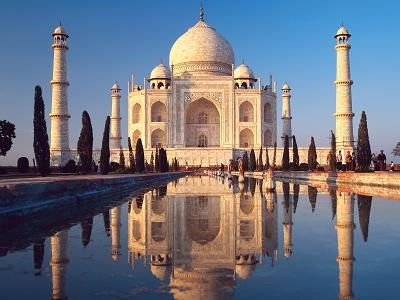 paisajes naturales hermosos.
These companies can just float away on their clouds. Cloud-based would make sense if there was wireless and cellular completely covering the nation/world... using cloud at this time would castrate their share of market. I take "cloud-based" rumors as pure rumors at this time. Maybe in 2020 it will be feasible, and no doubt it is being developed. However, by 2020 we will have 1TB iPads. What's the point of cloud, then? Control? Observation?



There are a lot of reasons. One would be the release of a top-engineered product in October to compete with other products set to compete with the iPad2 at that time. Those pads seem to have this lPad1 spec sheet behind them. If Apple wants to crush competition they should do dual releases for a couple years and constantly update hardware and software to trounce the others which might ruin their grip on the market.

Physical USB? With a computer that can connect through a dock? What's the big deal? iPads only have 32GB. What would be the use of some giant connector? iPad will do without clunky, redundant additions for a while.

iPads actually have 64GB models.
---
paisajes naturales
the news say intel has already made small shipment last month enough for product launches, .. in september.. apple will expect large shipment.

so this means launching at wwdc, available in september


Or perhaps it means enough chips to sell a few thousand (or hundred, I'm just going out on a limb here! :D ) initially, and then mass produce in Sept to keep up with the demand?

Either way, I want to see them available in August...I can't wait any more. I've waited a year and a half! Of course, I didn't need one up until August, anyway. :p
---
paisajes naturales del mundo.
Wish Apple did something towards resolution independence and not make images bigger and bigger. :confused:

That was what I was about to say. Assets getting bigger and bigger would be a waste of space wouldn't it?
---
paisajes naturales del mundo.
Clive At Five
Nov 22, 02:44 PM
You break my heart. Something tells me that this won't be the phone for me. I would put money on it having the one thing I don't want - a camera. I don't want it, I don't need it, and it's a pain to have one.

Although, I was thinking that there would be just a couple of BTO options - maybe a camera and BT - not an entire gamut of BTO possabilities. I agree that too many would be expensive (and the firmware would end up too complicated).

I think I would sold on a camera if and only if it takes >3MP shots & syncs w/ iPhoto... and the phone costs less than $300. :-P

-Clive
---
paisajes naturales del mundo.
As long as they show it and preview it, I'm okay with waiting. Especially if it's a redesign

Agreed. As long as the preview looks amazing, and Apple delivers, and if this is a complete revamp of iOS, then i'm all up for more waiting.
But the iPhone 5 should be released in the usual time period.
---
paisajes naturales de chile.
Not legally.

But what if you purchase 1,000 Mac upgrades. If you have a multi install license I bet that Apple does not send 1 dvd per license. This means that I could then legally use my installation disk a thousand times.
---
paisajes naturales de
Don't bite the hand that screws you. :eek:

That's what she said?
---
paisajes naturales puerto rico
OP updated with re-written rules by Don't panic (with minor modifications).
---
paisajes naturales puerto
Sounds like they're talking about one of their GPS devices, but its probably the same.

I live in Vermont, which is even colder, and leave my car kit in the car overnight; FWIW it's probably gotten colder than -4F and it still works fine.
---
paisajes naturales hermosos. y
Good for Apple for being smart enough to secure production. Very smart.

Also... just saw... another Japan Earthquake about 10 mins ago. 7.4.

Not good for Japan!
---
paisajes naturales. paisajes
The idea here is that NO ONE else was even considering making a tablet until Apple, and the iPad. They didn't want to be left behind like they were with the iPhone, so now everyone's jumping on board. It's RIM'S fault for not coming to market sooner with a tablet. You can thank Apple for creating the current modern day tablet. Everyone says apple needs competition to keep them from getting stagnant as a company, but they didn't need it when producing the iPod, or the iPhone, and they certainly didn't need it for the iPad. No ones fault but their own that they aren't smart enough to innovate like Apple.
---
Our highway exits are distanced usually by a mile. Changing the system would really mess that up unless we reconstruct all the exit ramps.

This argument is just too funny. Right, people are going to suddenly start missing exits they've always taken once the metric system comes in. Oh, and all the old houses that were built to Imperial measurements will have to be torn down and rebuilt.

Guys, to anyone living in a country that's already made the switch, your arguments really do sound very Chicken Little. The switch won't be cheap or easy in the short term, but one thinks it's inevitable eventually. Why keep putting it off onto the next generation? Your kids WILL thank you if you switch today.
---
If they are using the App Store for distribution then I'd assume a new feature of Lion is "Build a Recovery DVD". That means you can write your own install DVD to be used after a crash.
---
lazyrighteye
Jul 31, 01:13 AM
I can already see Phil sitting in the audience and then Job's cell phone rings..

Jobs: um..excuse me a sec..Seems I have a phone call..
Pulls out this cool looking cell phone,flips it open and says hello?
Phil: Say Steve,can we have a chat real fast ? then starts up iChat on his iPhone..
Jobs: starts up iChat on his cell phone..

The rest is history :D

While I don't believe it will be a flip phone (more candy bar, something between an iPod and a Nano - speaking of, VZW recently announced their new Nanoish Chocolate: talk about a stupid name), everything else you speculate? Oh yeah. Dope.

Should a more integrated, Apple-branded phone hit the street, it is quite likely that I'll kick VZW to the curb. Real quick like. Penalty or not. There just seems SUCH an opportunity for someone to swoop in and redefine the cell phone market/experience.

APPL could be that someone...
---
Lord Bodak
Mar 28, 10:56 AM
Not as far as 95% of users are concerned. Most users don't utilize half of what the current device can do.

That might be true, but most people I know walk in to their cell phone stores every 2 years and buy whatever is new. Many of them will choose a new Android or WP7 phone over a year-old iPhone, simply because the guy at the store says "this just came out."

As long as Apple is in bed with carriers on the standard two-year contract, they have to stick to a 12 or 24 month product cycle. 24 months is too long, which leaves the current 12 month cycle.

Personally I think this is all FUD. iPhone 5 will be an incremental upgrade, like the 3GS was, and it will be announced at WWDC. Because it's a fairly small upgrade compared to the other big items of the year (Lion, iOS 5, and likely new Macs with more of a focus on SSD), there will be less talk about it in advance of the event.
---
ticman, thanks for all the info!

Question: You obviously used the included disk to mount the car kit to. Does that disk hold onto your dash really securely with the adhesive they supply?

Also, when you are using Voice Control, do you have to reach around the back of the car kit to press the button to activate it, or can you just press the Home button on the iPhone?

Lastly, I have to use an FM transmitter in my car so I was going to plug it into the jack on the car kit and transmit music to my radio. It sounds like the Navigon instructions will come out my radio speakers not the little speaker on the car kit, but when I make a phone call it will use the car kit speaker. Right? Hope so, as I don't really want my phone calls blasted through my speakers.

The included disk is holding very very well to the area i used which was on plastic near the radio. IT WOULD NOT HOLD TO MY DASH AT ALL as the dash had a grainy leather and not a smooth surface.

Voice control is done by pressing the HOME button.

I have MADE a call by using Voice Control and talk was through the iPhone speakers. I have NOT tried using ipod music and navigon and tried making a call but would suspect that again talk would come out of the iphone and not car speakers. What would be interesting is what happens to Navigon directions and volume of ipod music. I'll check that out and leave another post.

Hope that helps.

The only slight issue i have is that when i place the phone in landscape mode I have to do it in such a way that the 2 input cords are on TOP of the iphone dock. It i hit a bump it sometimes cause the iphone to swing down a bit towards Portrait mode. Must be the weight of the two plugs.
---